Lengths of triangle sides given one side and two angles
This online calculator determines lengths of triangle sides given one side and two angles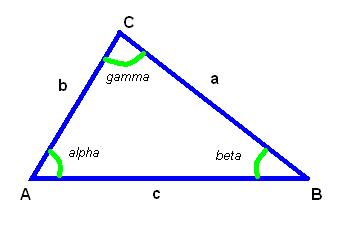 Well, there are miriad different ways to do math with triangle. I guess it is because triangle is the fundamental shape in geometry. Now this calculator is for those who wanted to determine lengths of triangle sides given one side and two angles.
It is actually simple, you just need to use law of sines, which looks like this:



That's it.
Save the calculation to reuse next time or share with friends.