Number of flagstones for paving
This calculator will help you to estimates number of flagstones needed for paving

This content is licensed under Creative Commons Attribution/Share-Alike License 3.0 (Unported). That means you may freely redistribute or modify this content under the same license conditions and must attribute the original author by placing a hyperlink from your site to this work https://planetcalc.com/1546/. Also, please do not modify any references to the original work (if any) contained in this content.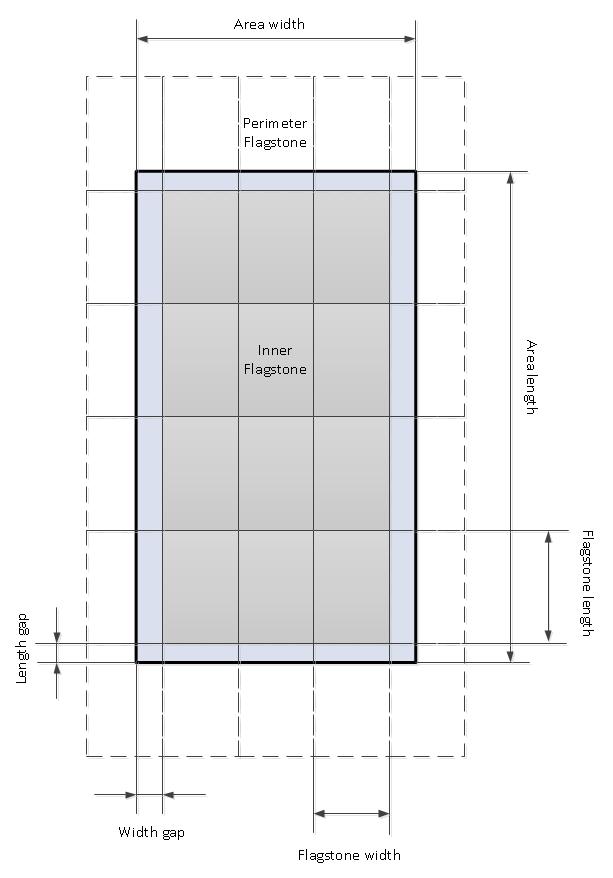 This calculator will help you to estimate number of flagstones needed for paving. The idea of calculator is shown on picture.
You enter length and width of pavement area, size of flagstone and joint width.
The calculator will count number of inner flagstones, those with 100% utilization, number of perimer flagstones, those with partial utilization, and gap on each side.
Number of perimeter flagstones could be divided by two, cause in most cases one flagstone could be used twice to fill perimeter. From the other side, considering possible damage of flagstone during work, little reserve won't hurt either.


PLANETCALC, Number of flagstones for paving